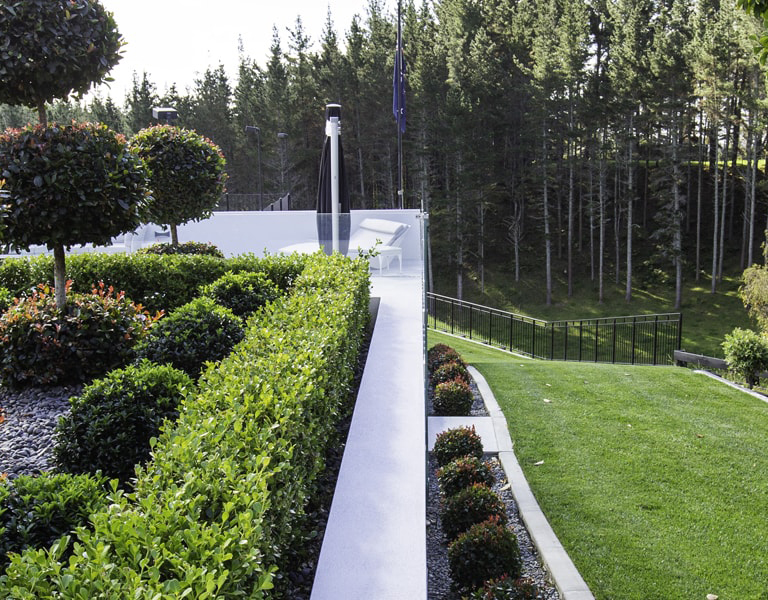 Subtropical Santuary
Location: Mount Maunganui
---
Our client had an existing garden that was completely overgrown which they were keen to turn into their own private subtropical haven. We designed and built a stunning and lush subtropical garden, with a focus on delivering a year-round outdoor living area.
We cleared the overgrown garden, including felling perimeter trees and removing a thick hedge which was an inefficient use of space. We planted the boundaries with low maintenance specimen trees to re-establish privacy and gain more internal space. We ensured that the under-planting and forward planting injected colour and interest throughout the year. By creating a large deck from the house we extended the outdoor living area by five times the existing size, on which an outdoor fire was built.
This design included recessing a spa pool into the ground and constructing a boardwalk connecting the house to the spa pool. We also included a side gate to allow ease of access to the beach and a hardwood outdoor hot and cold shower by the spa.
The project highlights our skills at producing a low maintenance lush garden that the whole family can enjoy all year round.